Floor Installation Services
Whether you're installing custom curtains, countertops, or wall-to-wall carpeting, choosing the perfect product is truly just half of the battle. Indeed, the installation process is a critical step in getting the look you long for, and the many years of enjoyment you're paying for. Your installation, in general, can make or break your overall experience over the years to come.
At Custom Floors Carpet One in Sarnia, ON we can help you to make sure that you remain happy with today's purchase…even a decade down the road! Our product experts are highly trained in their respective fields - be it carpeting, luxury vinyl tile, luxury vinyl plank, traditional tile, sheet vinyl, laminate, or hardwood flooring, as well as customizable window treatments and countertops. Whatever your project is, you can count on our installation professionals to help make things happen.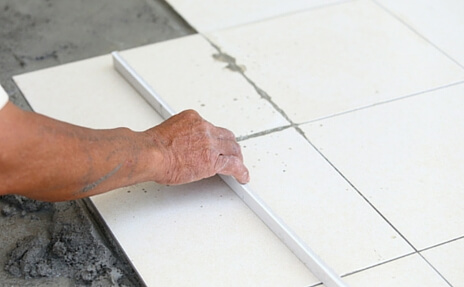 Installation Overview
Paying attention to every fine detail, then following up with flawless execution are both crucial steps to ensuring that today's purchase will grace your space for many happy tomorrows. Regardless of which flooring you choose- vinyl, laminate, carpet, hardwood, or tile- proper preparations are essential. You'll need to take careful measurements of your intended space, and in most cases, you'll need to cleanse and prepare your subfloor. And that's just the beginning. Precise measurements are also essential to customizing your new window treatments and installing them, as well as putting your long-awaited new marble countertops in permanent place. Does this sound challenging? That's because, for most of us, it is!
When to Call in the Professionals
It certainly can be tempting, for many of us, to try and save a few bucks by attempting to install our own custom shades, countertops, or ceramic tile floor, but in many cases it's truly not worth it. Errors are commonplace, especially for the uninitiated, and can have dire consequences when it comes to determining the life of your new purchase. On the other hand, a professional installation erases any doubts of unforeseen mistakes- and also protects your purchase as the years go by, since in many cases a professional installation is required per manufacturers' warranty.
Installation Services
Our in-house product have the same goals we do: to treat your home with the same care as they would treat their own. As lifelong learners, our team is always in the process of obtaining expertise on all the latest and greatest products, tools, and techniques in the realms of flooring, remodeling, and interior design
Want to learn more about Custom Floors Carpet One Floor & Home's many different products and services? Visit our retail store, which is located at 532 Christina Street North in Sarnia, ON, or give us a call today at (519) 344-8855. Don't have much time for a visit? Schedule your FREE onsite project estimate, and we'll come to you.